Terug naar overzicht
Move Up - Move Down. Advanced level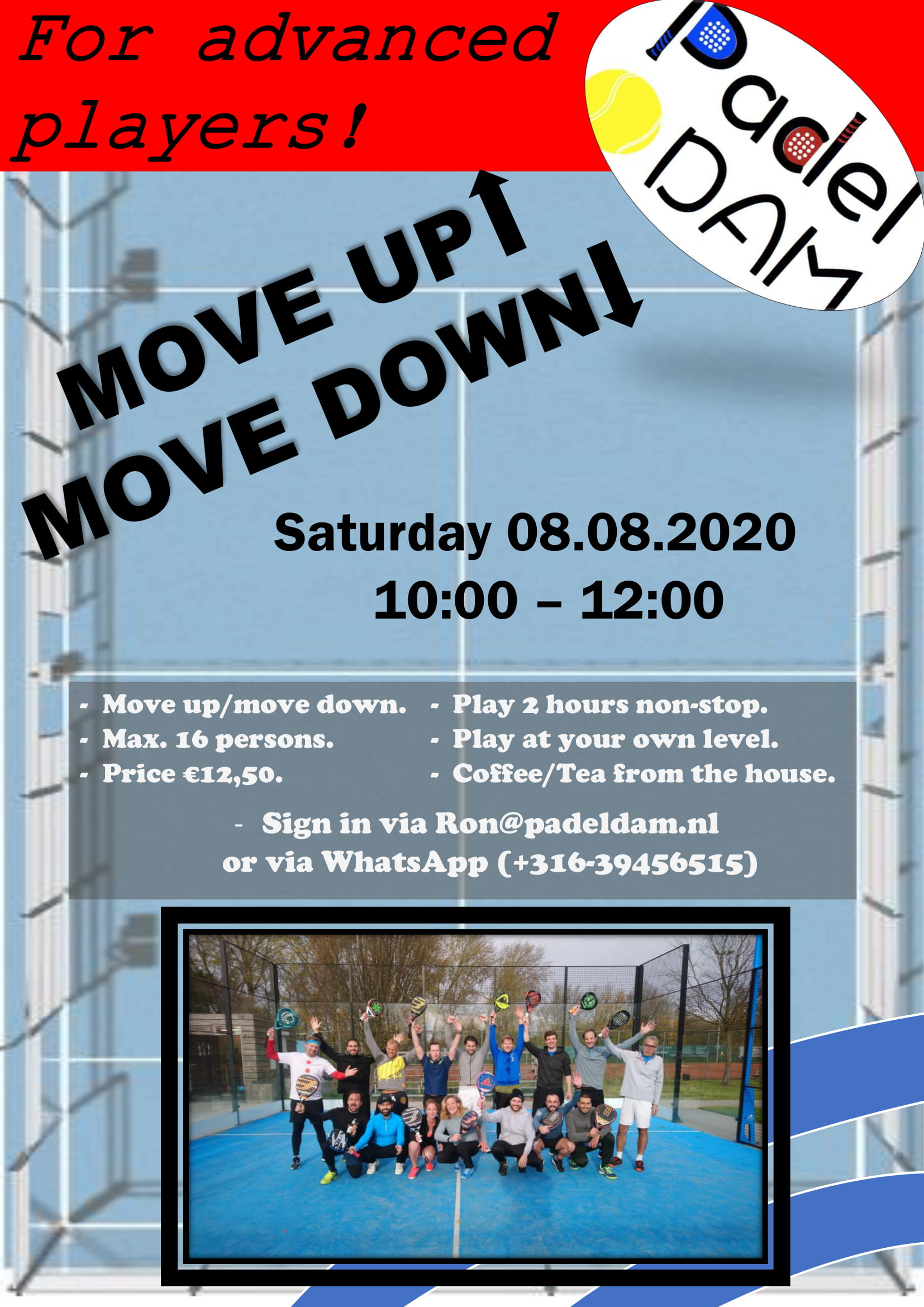 8-8-2020 10:00 - 8-8-2020 12:00
Saturday August 8 we will host a MUMD tournament for advanced players.
You play 4 matches during 30 minutes, so you play 2 hours non stop.
With this tournament, you can go up or down, so you play against your own level.
With this tournament you do not need a partner. Every match you play, is against and with other players.
The MUMD starts at 10:00 until 12:00.
We only have space for 16 people.
Coffee/Tea from the house.
Price €12,50 p.p.
Sign up via the link! See you Saturday!
https://chat.whatsapp.com/IyFfLt5GnV7150G0DyPvbQ
If the link does not work anymore, the tournament is full.
Terug naar overzicht